This New Year, look after your mental health and wellbeing by setting realistic goals.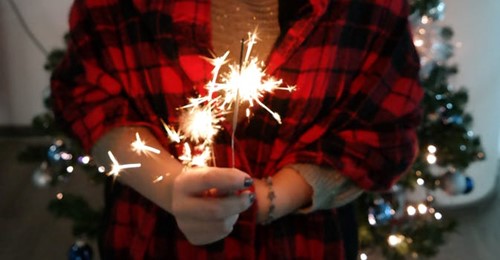 As another New Year comes around, many of us set New Year resolutions but let's be honest, these New Year resolutions rarely make it past the end of January and can leave you feeling disappointed. So this year, try setting small goals that are realistic and manageable.

The most common resolutions are losing weight, doing more exercise, reducing alcohol consumption and saving money. The reason why most people don't stick to these New Year resolutions is that they set too many or they're unrealistic to achieve.

To change your day to day behaviour and routines, you also need to change your thinking. For your New Year resolutions to succeed, they need to be positive, challenge you, be something you are committed too and be SMART (specific, measurable, achievable, realistic and time-bound).

1. Be positive
Look at the behaviour you wish to change, and set yourself a positive outlook. For example, if it's more exercise, then tell yourself that by the end of January I will feel excited about waking up feeling energised and I look forward to going for a bike ride with the kids or taking the dog for a walk after a long day at work.

2. Challenge yourself
Set yourself a challenge or goal that is achievable, realistic and has a time frame. For example, healthy eating such as increasing your fruit and vegetable intake to two pieces of fruit and five serves of vegetables at least every second day over the next six weeks. Then, once you've achieved this challenge, set a goal to do this every day for the next three months.

3. Something you're committed to
Do something for you that you enjoy and are able to commit to on a regular basis. This could include, joining a club (e.g sport, social, bookclub etc), connecting with friends or family by setting regular catch-ups or taking time out in your week to focus on your own mental health and wellbeing (e.g meditation, yoga, reading a book, doing a crossword, surfing etc).
Ensure that the activity you choose has regular times that you are able to commit to. For example, if you take up yoga - book the classes in advance or when catching up with friends or family - schedule in the next time you will meet in the near future.

Remember it is important to look after your mental health and wellbeing. If for some reason your New Year's resolutions have not gone to plan, don't be hard on yourself, lapses are part of the process. It's inevitable that when trying to change behaviour, or some aspect of it, there will be lapses – But, you can always start again the next day or next week.

There are many simple ways to look after your mental health and wellbeing during this time of the year. Try these support tools for more ideas this new year.
For further information, ReachOut have come up with five New Year's resolutions worth making.